I have been working and teaching in Higher Ed for over 20 years. I came into the academy as a adjunct teacher of HTML, Web Development and Graphic Design. Over the years this has lead to staff jobs such as Web Development, IT, Classroom Technology and finally Academic Technology.
Coming at this Ed-Tech world with a background in Web, Graphic Design, AV and IT, I have been able to look at the classroom with a unique eye. Being in the IT department, I have been able to cull the power of the network (wireless projection) along with my experience in AV (Extron certified) and love for spacial design and unique furniture (ED Spaces) with my actual teaching experience to create a pretty cool collaborative classroom. What sets this room apart from some of the others is its flexibility and low cost.
I love learning, new technologies and the application of engaged learning in the classroom. I try to model what I preach when I speak at conferences. I have spoken at conferences in Boston, Orlando, Seattle, Las Vegas, Boise and many places in between.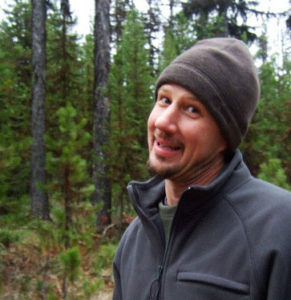 When not learning or smiling you can usually find me hanging out with a good microbrew in my hand, enjoying the Montana outdoors, planning the next Mountain MoodleMoot or just laughing with my wife of 28 years, Kristy.
Got questions or suggestions? drop me a line at dan@kachoo.com, or stop by my office in the Corette Library in beautiful Helena, Montana on the campus of Carroll College.
Cheers – Dan